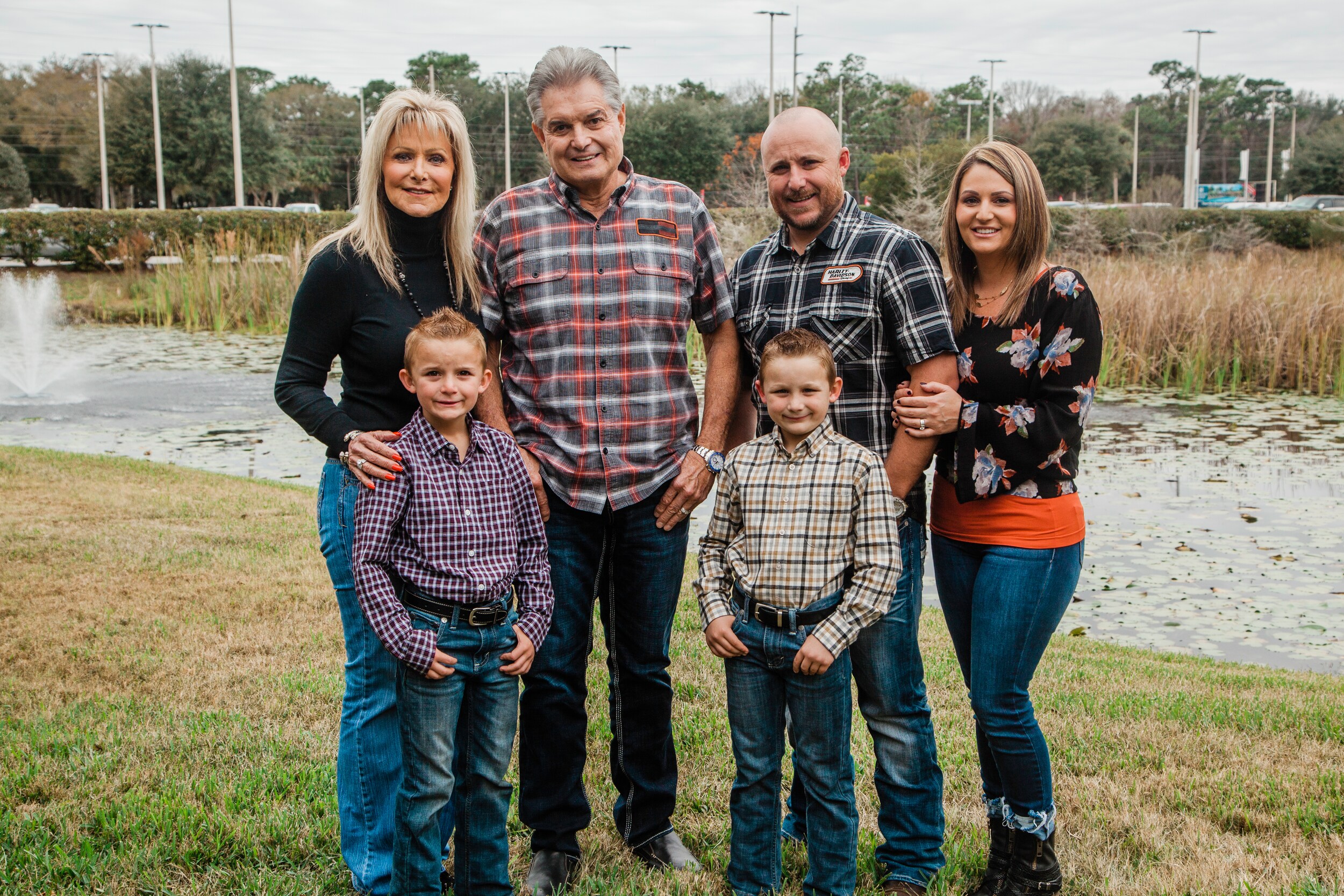 The Crystal Group was established by Steven D. Lamb in 1984 with a single Chevrolet store in Homosassa, Florida. Steve began with a mission to bring exceptional service and a vision of quality product to his customers. With the help of his wife Jewel, son Justin and a dedicated staff they have expanded to many locations throughout Citrus, Hernando, Osceola, Lake and Volusia Counties, The Crystal Group offers sales and service for Chevrolet, Chrysler, Dodge, Jeep, Ram, Ford, Lincoln, Harley-Davidson, Kubota agriculture and construction equipment. In addition, we will carry Gravely and eXmark products. To this day the Crystal group is still a fourth generation family owned and operated business that prides itself on creating long-term customer relationships that will last for generations. The Lambs, along with their entire staff, continually make a difference in the communities they serve through contributions of volunteering of time and financial resources.
Our Commitment to you, our customer!
We are committed to treating you in a professional and fair manner.
We will respect your time. We will communicate honestly and clearly.
We are committed to offering you a comfortable, clean and pleasant environment.
We strive to make our customers feel like a guest in our home.
We are committed to offering you all the knowledge available so that you can feel confident in your purchase.  We will employ professional, well trained,
friendly and knowledgeable staff providing you accurate information.
We will always offer you products and services that fit your needs.
We are committed to conducting our business with full disclosures.
We will answer your questions and offer clear and concise information about
your purchase and financial arrangements.  Copies of all signed documents
will be provided to you. We will offer explanations of all pricing and paperwork.
We are committed to having an open communication policy with our customers.
We will always have management staff available to address any questions
or concerns that may arise.  Our owners or General Managers are available to you
and can be reached by phone. We will communicate with you in a timely manner.
A satisfactory outcome is always our goal.
This is our commitment to you, our customer!
Sincerely,
 The Lamb Family